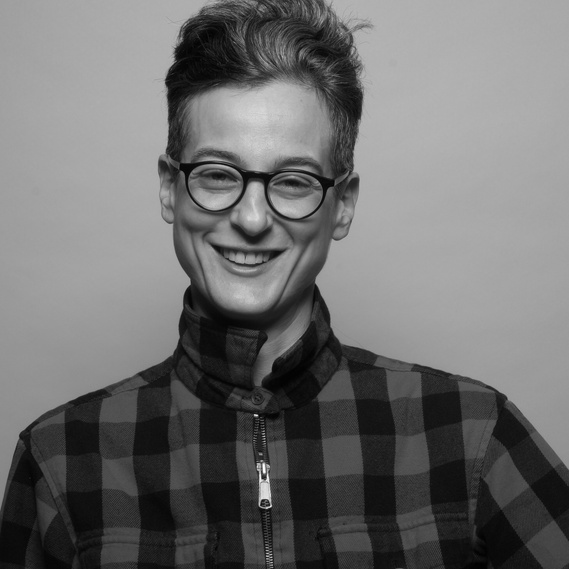 Hedia Maron's films highlight the absurdity of life and give voice to weirdos and outcasts. She is interested in uncovering deeper truths through humor, unexpected imagery, and an emotional investigation into subjects, which often includes family and friends.
Maron's credits span multiple genres and roles, working as both a director and an editor. She believes in the power of collaboration and brings an astute level of detail and creative commitment to all of her projects.
Maron's films have screened at Sundance, Berlin International Film Festival, Documenta, SXSW, Outfest, Tribeca Film Festival, New Museum, Anthology Film Archives, The Jewish Museum, Yerba Buena Center for the Arts, Tensta konstahll, and Queens Museum.
Maron is in post-production on her first feature film Before Us, a personal documentary that reflects on 1960s counterculture, adoption in North America, and changing family structures. Before Us has received funding from Canada Council for the Arts and Toronto Arts Council.
Maron's editorial work has been shown in theaters, on television, and at numerous festivals and venues internationally. Recent editorial projects include Sanctuary, a documentary about a controversial gun law in Colorado, directed by Brett Story. Mary of Ill Fame, directed by Tourmaline and executive produced by Keanu Reeves is currently wrapping post-production, set to be released in 2021.

Maron's writing has been published in Triple Canopy.

Maron received a BFA in Film/Video from CalArts and an MFA in Film from Columbia University.

Have a project or idea? Let's collaborate!

Email: hediamaron@gmail.com or use the contact form below.